Between the Billboards & The Authoring of Architecture
Published by Avery Hill. Printed in perfect bound format across 128, larger than original pages. Currently out of print, but available digitally HERE.
First published as a six-volume series, Owen D. Pomery's long form debut Between the Billboards has now been reformatted and compiled into a single volume. Presented here and interwoven with writings and additional comic work, The Authoring of Architecture seeks to better understand the relationship between comics, architecture and personal perception.
'This is a sombre, reflective comic drawn with skill and intelligence.'
- Rob Clough (High-Low)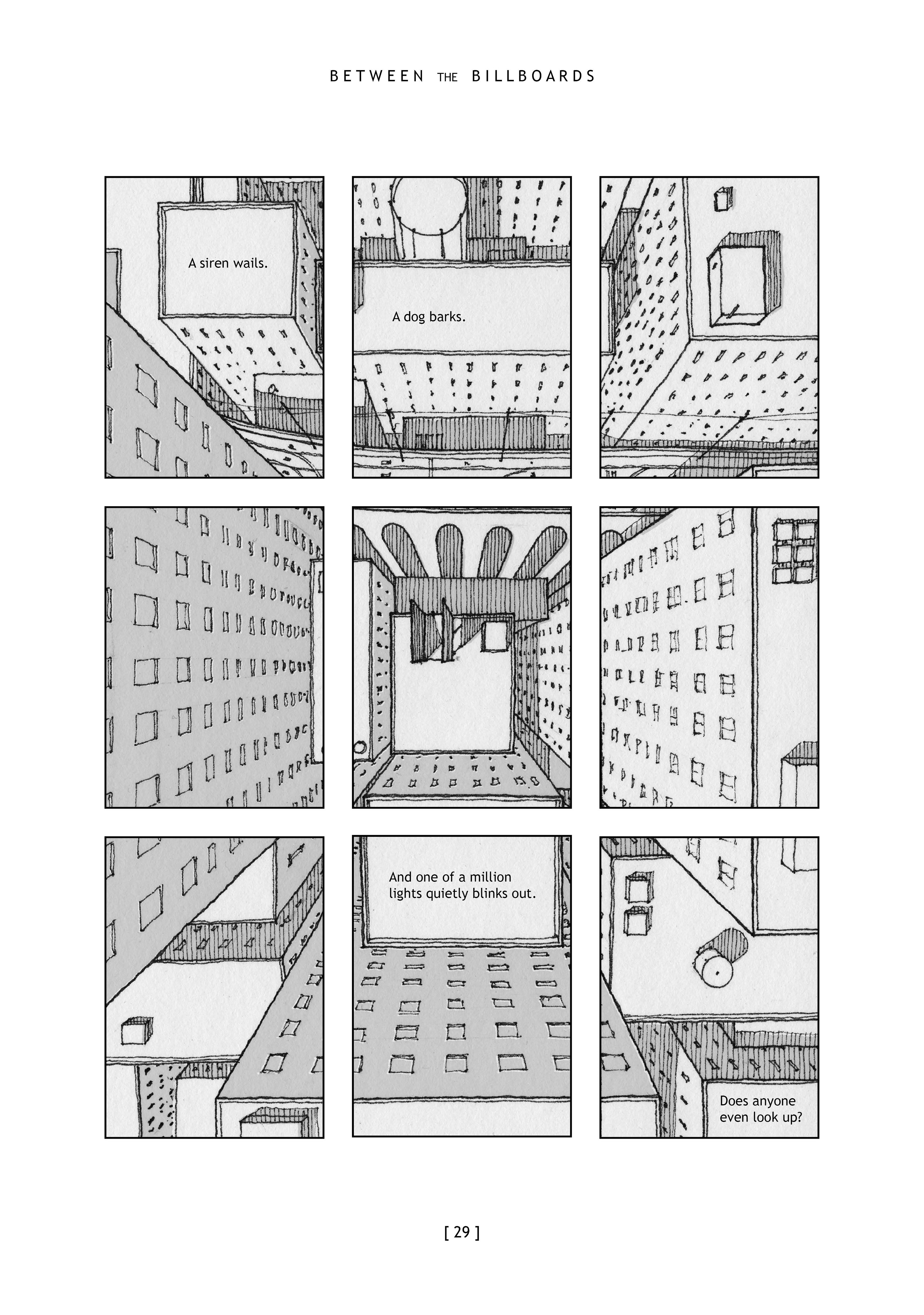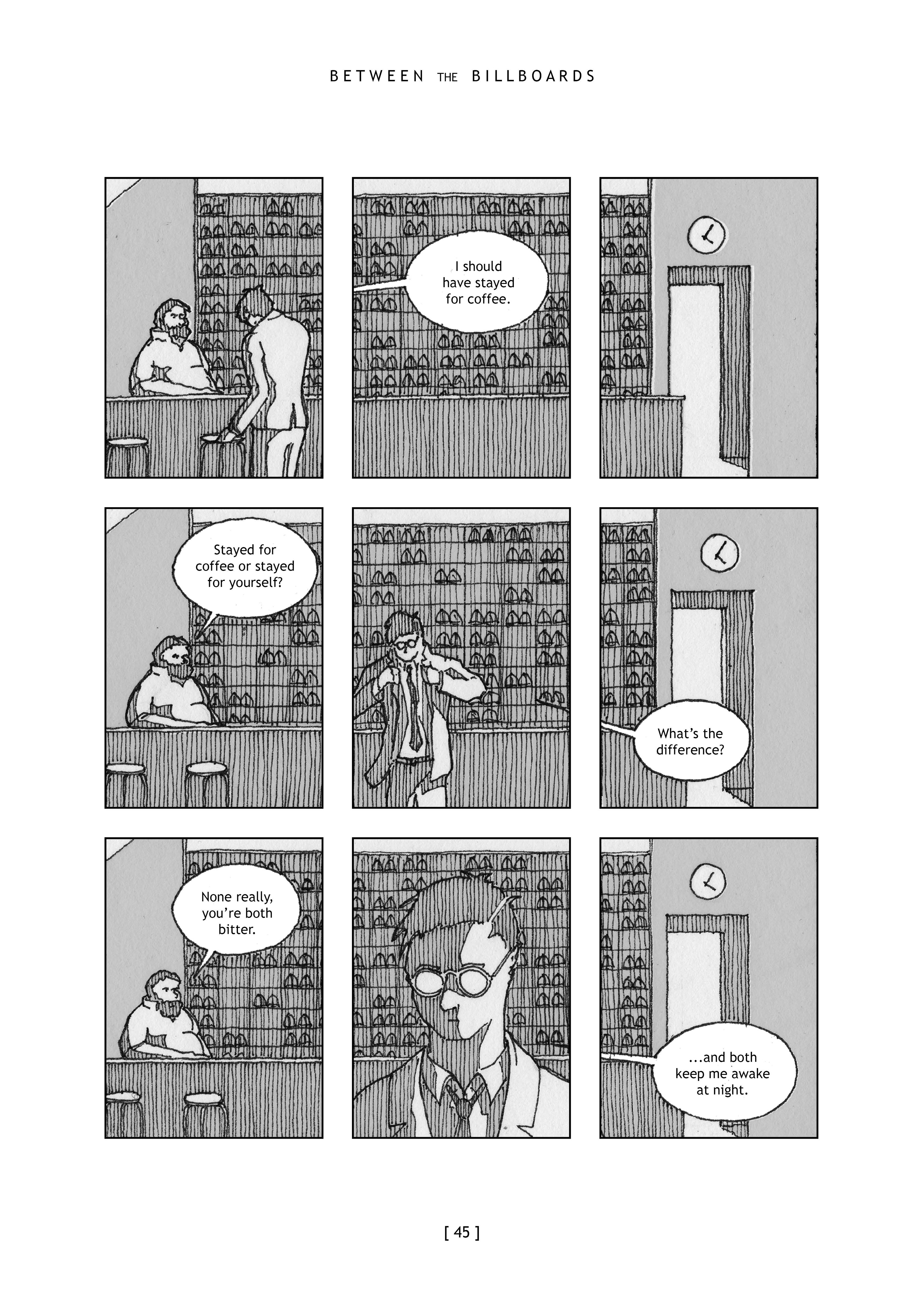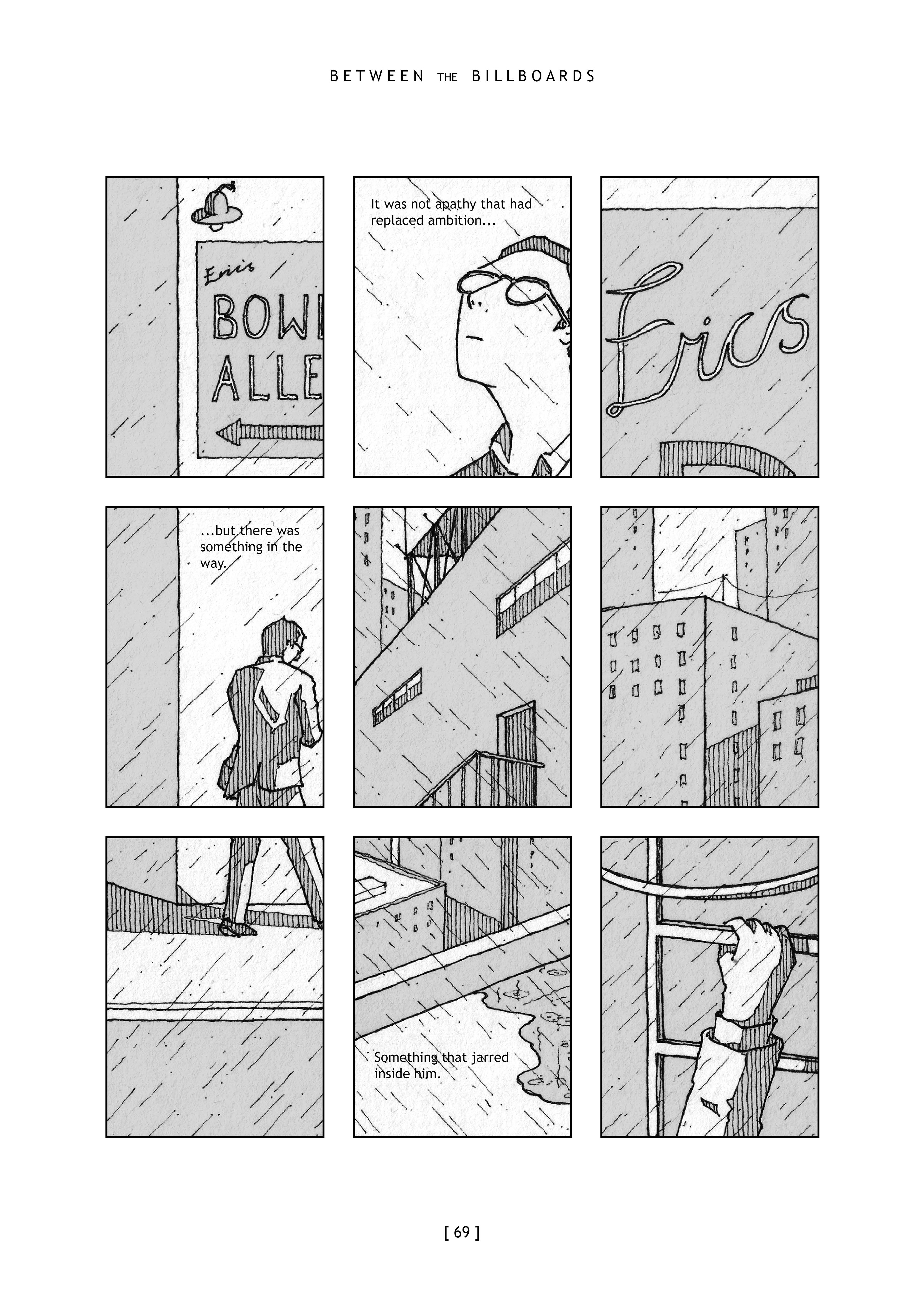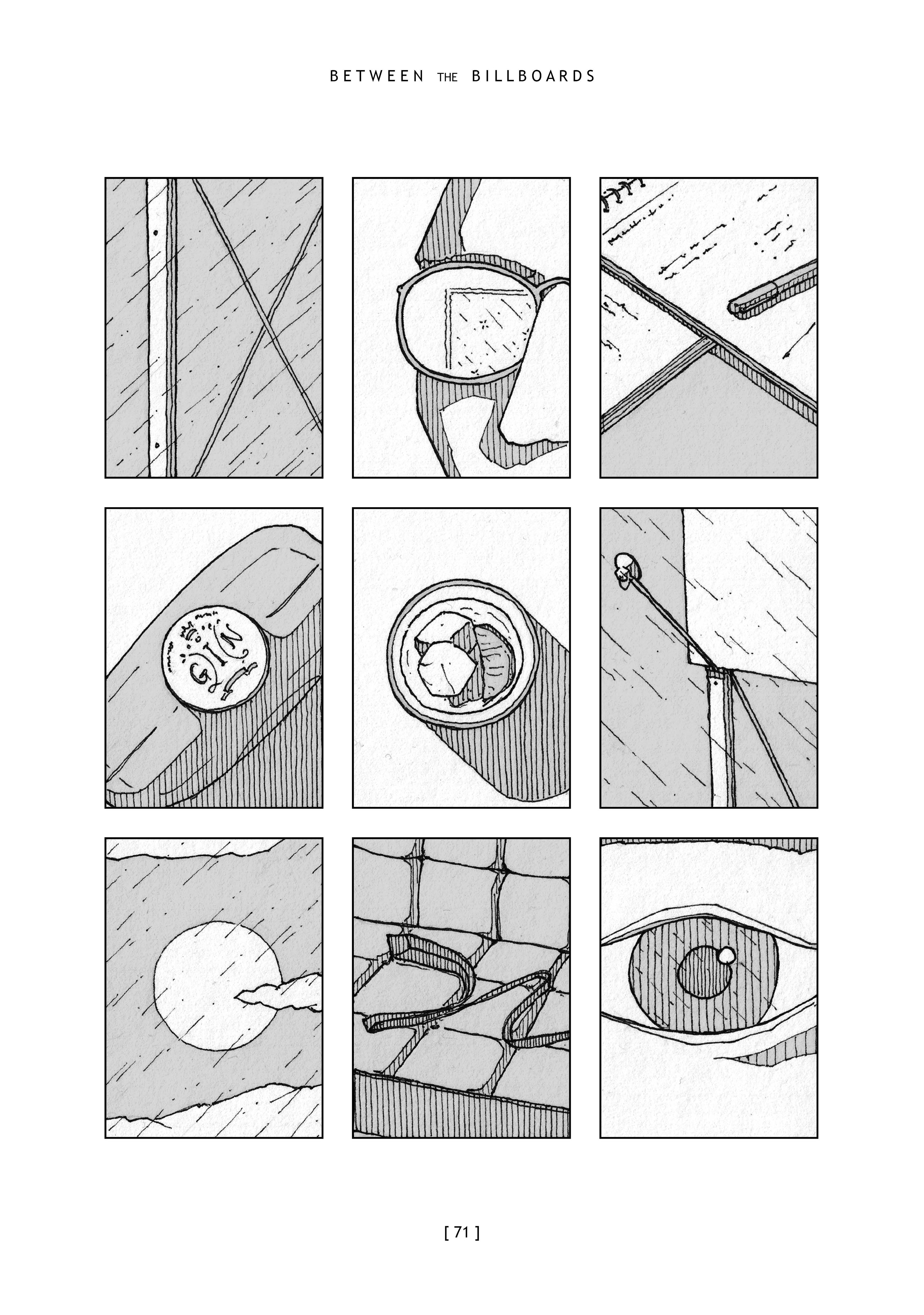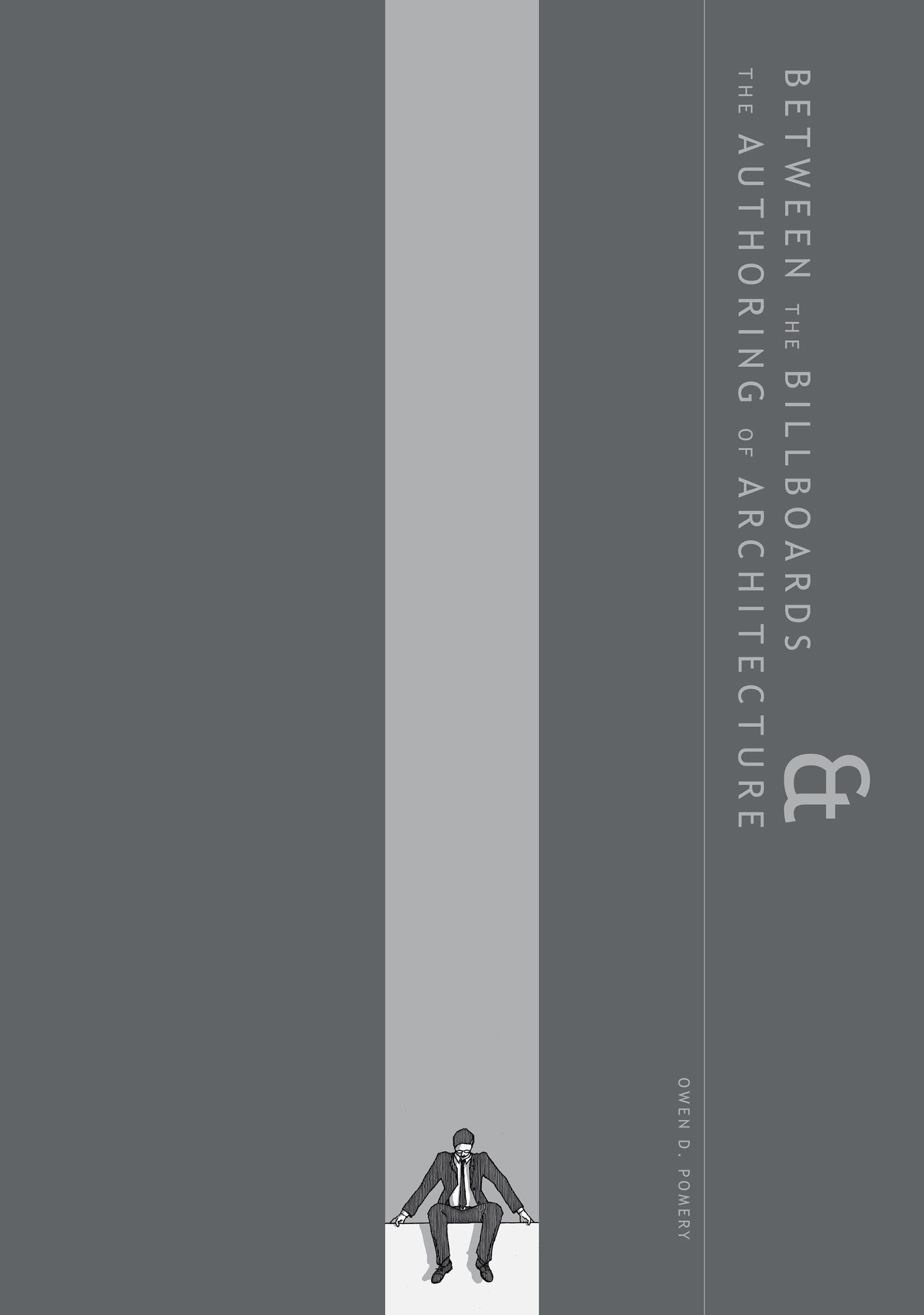 A5 format, 68 pages, perfect bound, colour cover, black & white throughout. Available HERE.
Five quietly interrelated graphic stories taking place on the same day at The Victory Motel. 
'Pomery succeeds in giving us a window into the complicated lives of 21st century humanity.' 

- Jamie McNeil (Slings & Arrows)